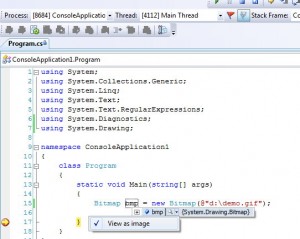 VSImageVisualizer is a
free open-source
debug visualizer for Visual Studio 2008/2010. It allows the developer to view the graphical content of a
System.Drawing.Image
(or any object derived from it) while in Debug mode.
1. Features
Display the graphical image in Debug mode.
Zoom/pan the image.
Get color information while hovering the mouse cursor on image.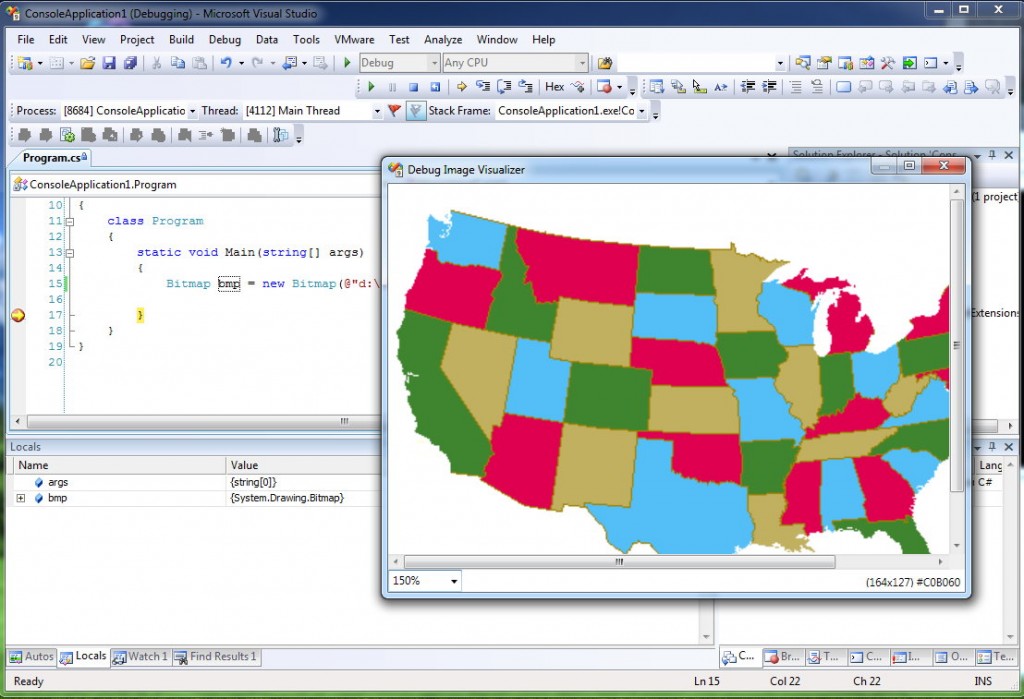 2. System requirements
Visual Studio 2008 or Visual Studio 2010
3. Installation
Download the setup file.
Run the file
That's it.
4. Download
5. Source Code
The source code is available for free under
the Non-Profit Open Software License version 3.0.
6. Support and feedback
If you have any problems and/or suggestions for VSImageVisualizer please feel free to ...
... add a comment on this page
... send an e-mail at: contact [monkey tail] victorhurdugaci {dot} com